The GOP has been so disastrous at governing that the natural world is
wreaking havoc
on any attempt for them to get good PR:
Senior Republicans said images of political celebration in the Twin Cities while thousands of Americans flee a hurricane could be disastrous. "Senator McCain has always been sensitive to national crisis," said McCain spokesman Tucker Bounds...
O RLY?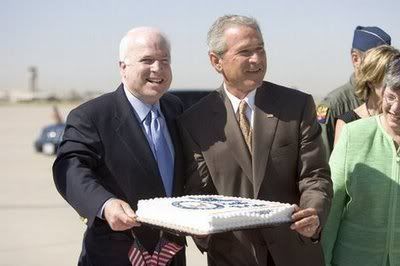 To add to the intrigue, should the GOP have to delay their convention by one week, and McCain accepts the nomination on Thursday... anyone want to take a look at that date on the calender?